Roy Culpeper
Contributions to Fondad publications
External links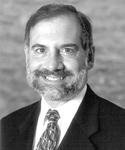 Roy Culpeper received his PhD in Economics from the University of Toronto in 1975. Culpeper joined The North-South Institute in 1986 and was Vice-President and Coordinator of Research from 1991 until 1995, when he was appointed President. Before joining the Institute, his work experience included positions in the Manitoba government's Cabinet Planning Secretariat, the federal Department of Finance, and the Department of External Affairs and International Trade.
From 1983 to 1986, Culpeper was advisor to the Canadian executive director at the World Bank in Washington. At the Institute, he has conducted research on a broad range of issues relating to international finance and, from 1993 to 1995, he directed the Institute's largest-ever project, a comprehensive study of four regional development banks.
He is the author of numerous publications, including Titans or Behemoths?: The Multilateral Development Banks; and Canada and the Global Governors: Reforming the Multilateral Development Banks. Since his appointment as President, the Institute has annually published the Canadian Development Report, and has launched research in new areas such as corporate responsibility and human security.